Stop serious problems before they start with an effective preventive program. You, your dentist and the dental staff all play important roles in the successful prevention of dental diseases and conditions. Routine brushing and flossing, combined with regular office visits are key to maintaining good oral health.
DENTAL CLEANINGS & PREVENTIVE CARE
NOT YOUR AVERAGE DENTAL EXAM
During your first visit, Dr. Froeber will perform a comprehensive exam that looks deeper than typical dental exams. She will even assess your quality of sleep – an area that is often overlooked, even during routine medical exams. Millions of people suffer from Sleep Apnea and other sleep disorders and Froeber Dentistry is highly trained and uniquely qualified to treat them.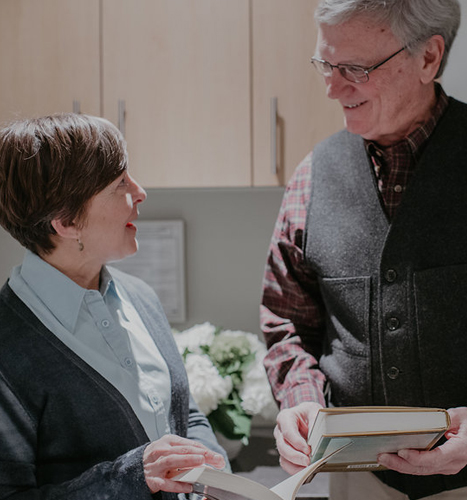 After your initial exam, routine checkups will include the following:
Examination of diagnostic x-rays (radiographs): Essential for detection of decay, tumors, cysts, and bone loss. X-rays also help determine tooth and root positions.
Oral cancer screening: Check the face, neck, lips, tongue, throat, tissues, and gums for any signs of oral cancer.
Gum disease evaluation: Check the gums and bone around the teeth for any signs of periodontal disease.
Examination of tooth decay: All tooth surfaces will be checked for decay using digital x-ray technology and clinical examination.
Examination of existing restorations: Check current fillings, crowns, etc.
Professional dental cleaning: Removal of plaque and tartar plus teeth polishing.
In addition to providing a full range of dental services, Dr. Froeber is a Diplomate with the Academy of Clinical Sleep Disorders Dentistry. Diplomate status signifies a professional commitment to education, knowledge and experience in dental sleep medicine. She is experienced in the study and treatment of Sleep Related Breathing Disorders, which include Snoring and Obstructive Sleep Apnea using Oral Appliance Therapy. She has a passion for helping patients who suffer from sleep related breathing disorders and is dedicated to providing her patients with the most updated treatment available.
When not in the office, Dr. Froeber is busy pursuing her interests which include: running marathons, cross-country skiing, travel, reading a wide variety of authors and spending time with her family.
"After having not visited the dentist's office for many years, I went to see Dr. Patti and her team. Not only did they give me excellent service, they did all they could to make me feel welcome and comfortable. Dr. Patti is a gifted dentist who also possesses the distinct ability to make each and every one of her patients feel special and truly cared for – an attitude that permeates her entire office and each member of her staff, as well. Dr. Patti and her team make a trip to the dentist office something to actually look forward to!"
"Dr. Froeber and her team are absolutely the best! Dr. Froeber is the ultimate professional but manages, also, to be warm, gentle and caring. If you have dental anxiety, as most of us do, then this is the place for you. Dr. Froeber has a calming presence that will relax and reassure you! The staff works as a team and patient cares seem to be the highest priority. A great dentist and a wonderful person!"
"It's wonderful to have a long-term relationship with a dentist who really, really cares – and does the best work possible. The level of trust and professionalism in this practice is outstanding. I highly recommend Dr. Patti and her entire staff."