WHAT TO EXPECT AT FROEBER DENTISTRY
Far too many of us dread going to the dentist, but here at Froeber Dentistry, we are aiming to change that. We have a patient-focused approach and understand the common fears of going to the dentist and we do our best to ease any hesitations you have throughout your visit. At our office, you will find that we focus on the small details to keep our patients comfortable such as providing phone adapters/dongle so you can listen to your favorite music during your visit. You will also always be greeted by a friendly smiling face. Our staff truly enjoys their jobs and this will definitely show during your visit. We not only love what we do, but we truly care about our patients. Taking the time to get to know you and treat you as a person, not just a patient.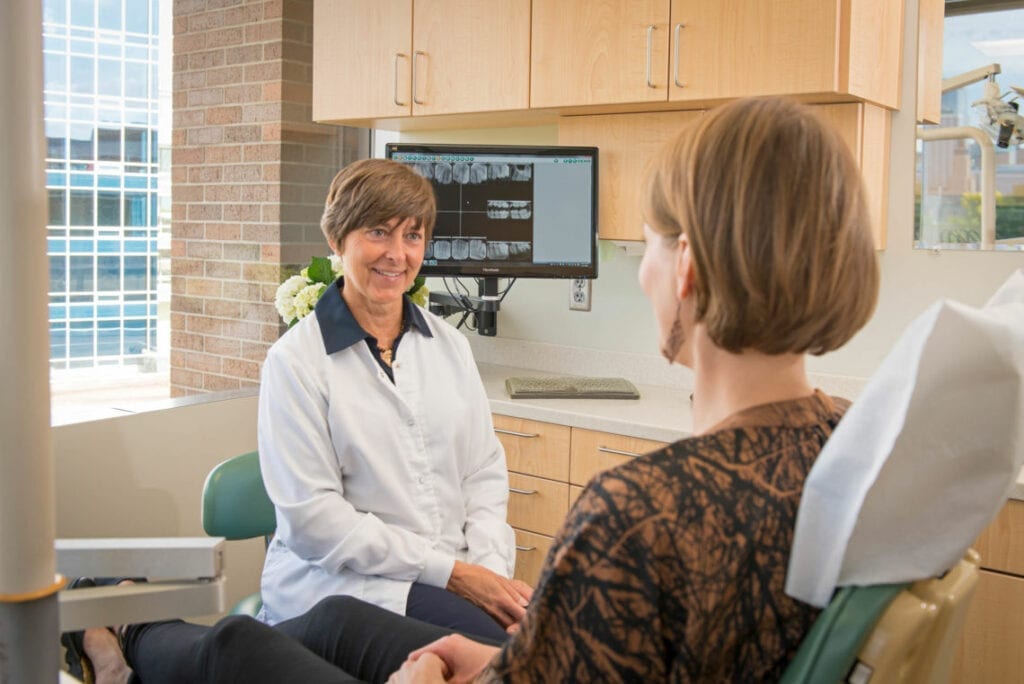 Not only do our top-notch customer service skills set us aside from other dental offices, but also we are conveniently located in Northeast Minneapolis (very close to the downtown area). Making it easy to get in for your regular preventative care visits.
YOUR FIRST VISIT AT FROEBER DENTISTRY
If you are planning your first visit to come see us you can expect only the best! On your first preventive care visit you can expect to be welcomed by a smiling face and will find that our friendly staff will ease any dental office fears you might have.
Throughout this visit you can expect:
X-Rays – x-rays help us to see any possible underlying problems within the teeth or jawbones.
A Thorough Cleaning – a dental hygienist will scale below the gumline, removing built-up plaque and tartar that can cause gum disease, cavities, bad breath and other problems. Following this cleaning up with a polish and floss your teeth.
Oral Cancer Exam – on your visit you will receive an oral cancer exam, which includes a visual and physical (touching of the neck and face) exam. Learn more about oral cancer at home exams to utilize between your regular visits here (link to blog)
Full Examination of the Mouth – Dr. Froeber will thoroughly examine your mouth for any signs of disease or other issues.
Have more questions about what to expect at Froeber? Please call us at 612-379-2428