WHY OPT FOR PROFESSIONAL TEETH WHITENING VERSUS AT HOME TREATMENTS
Brushing twice daily, flossing daily, using mouth rinse daily, and yet you are still noticing that your smile is beginning to yellow. This is completely normal. In fact, it is a reality that your teeth will inevitably begin to yellow over time. However, you can now get your pearly whites back to their shining selves with whitening treatments. While it may be tempting to purchase over the counter whitening treatments we are here to encourage you to opt for professional whitening treatments instead.
TOP 3 REASONS TO OPT FOR PROFESSIONAL WHITENING SERVICES OVER AT HOME WHITENING PRODUCTS:
1. The Ingredients of the Whitening Product
According to the ADA, treatments at your dentist's office contain carbamide and/or hydrogen peroxide as their primary bleaching agent. Unlike at-home whitening kits, which contain low-dose bleaching agents, professional in-office whitening procedures are carefully monitored and contain a higher concentration of bleaching gel.
2. Fast Results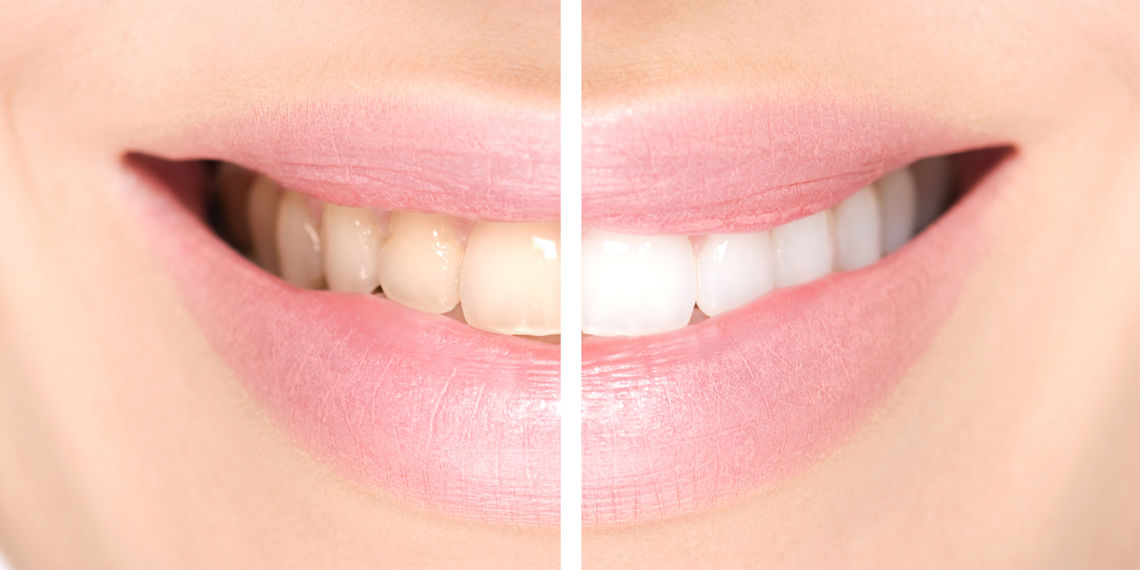 Due to the higher concentration of carbamide or hydrogen peroxide, patients can see results within days.
3. Professional Supervision and Recommendations
According to the ADA, everyone considering a whitening treatment should have a dental examination to ensure their gums and teeth are healthy enough for bleaching, and in order to determine whether their type of staining or discoloration can be improved. Tooth discoloration may be caused by a specific underlying disease or condition that requires another type of treatment. In addition, some bleaching materials can affect filling material you may already have in your front teeth and result in a color mismatch.
Having a trained staff member involved is an important advantage when selecting professional whitening treatments to ensure the procedure is done properly.
Opting for Professional Teeth Whitening
Ready to learn more or book your appointment for professional teeth whitening? Contact us today, we'd love to help! Call: 612-379-2428